Digital manufacturing processes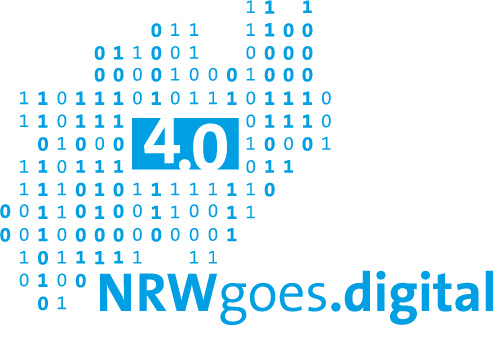 The "NRWgoes.digital" project started in October 2018 with a focus on digitalization in the dual system of vocational training.
The btg is one of the first vocational colleges taking part in the program. In a comprehensive training course lasting 5 weeks, btg teachers were qualified in relevant topics in the context of Industry 4.0. 
At the same time, digital learning media was and is being developed, the content of which is also being created taking into account the partial amendment of the regulatory means for training in the metal and electrical trades.
The teachers then pass the knowledge on to apprentices in vocational training with the help of the materials they have created as part of the additional qualification "Digital Manufacturing Processes".

The project is supported by the Foundation for Mechanical Engineering, the Ministry of Labour, Health and Social Affairs of the State of North Rhine-Westphalia, the Ministry of Schools and Education of the State of North Rhine-Westphalia and the district governments of Münster.